Powens has above all a strong tech culture and an expertise recognized on the European market. Innovation is part of our identity. It is what has enabled us to open the way to Open Finance.
What drives us is to take up challenges together and to develop use cases: create new products, develop our platform in Europe, or to make a better use of banking and financial data to empower consumers and businesses.
What guides us is our ambition: to design the first Open Finance platform in Europe, to conquer new markets and to revolutionize financial services.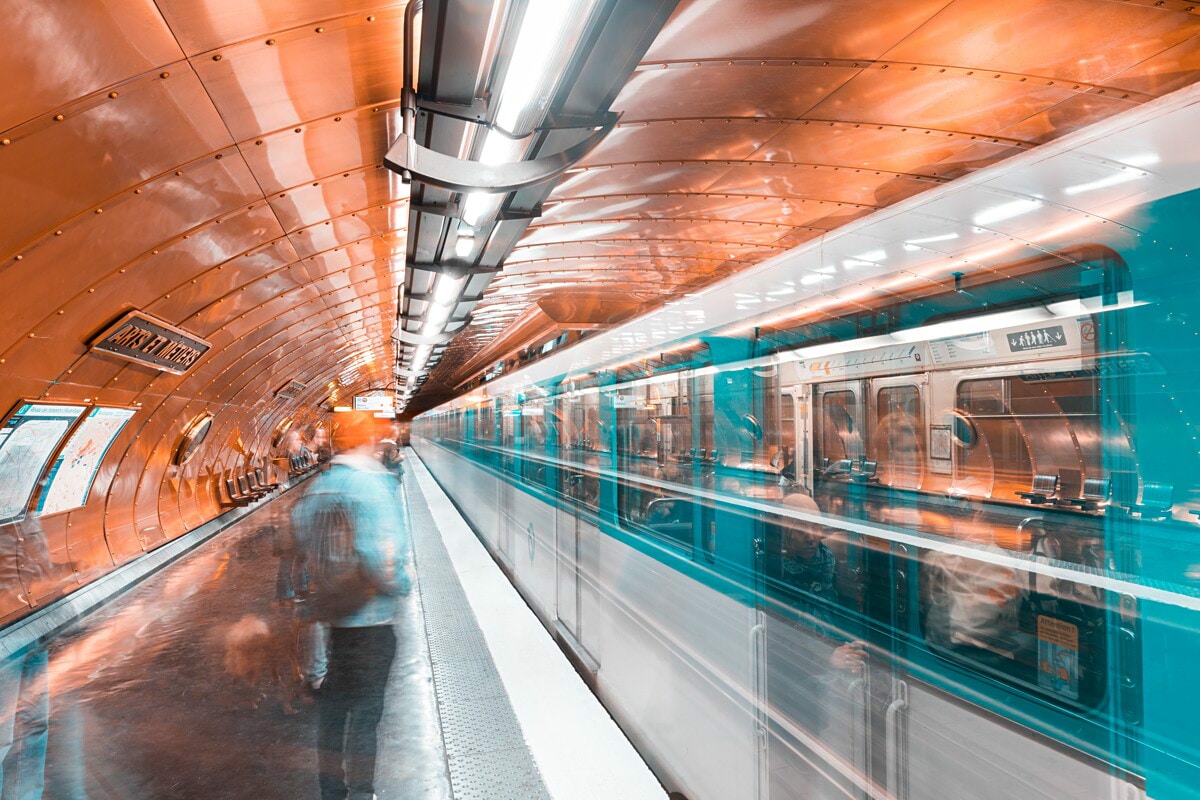 Our offices
Our offices are located at 84 rue Beaubourg, in the heart of Paris, close to the Arts et Métiers metro station and only a 10 minute walk from the Chatelet les Halles neighborhood.
The area is very vibrant with many cafes and restaurants of all kinds: Asian, French, Italian or Lebanese, there is really something for everyone!
We usually take the opportunity to have lunch outside or to have a drink with colleagues at the end of the day.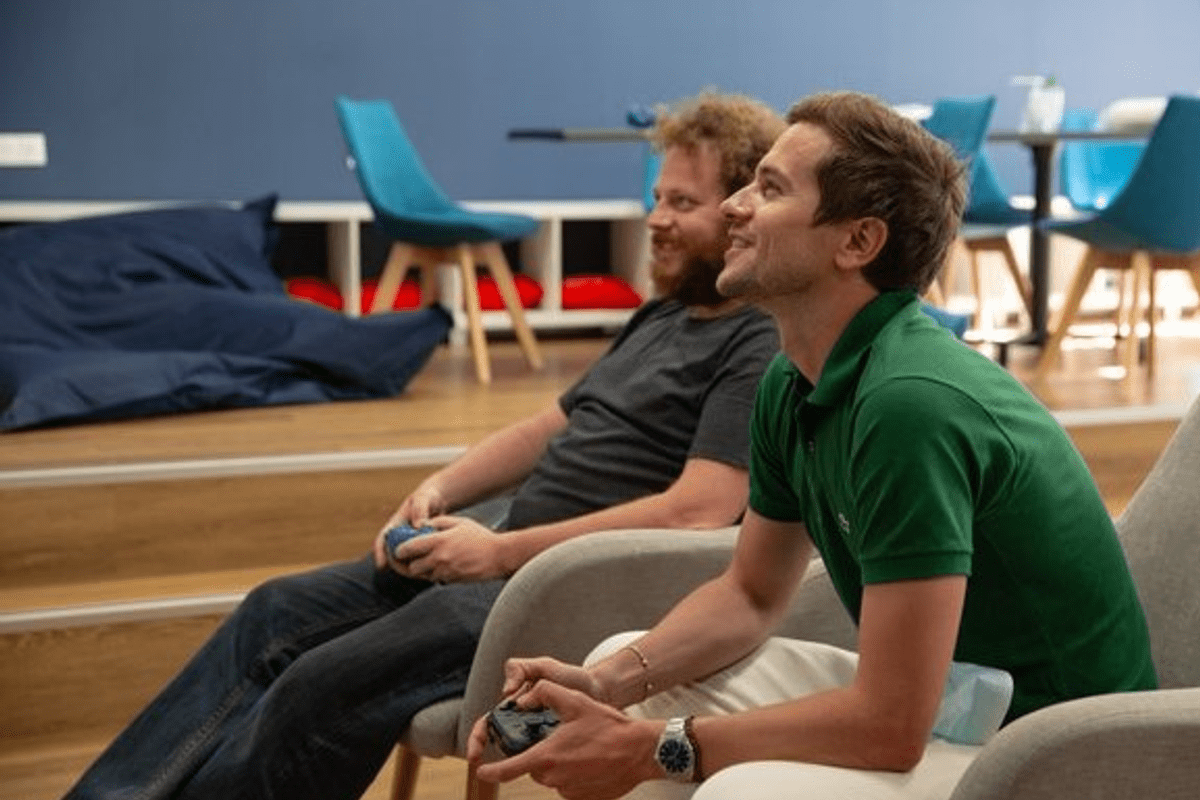 The offices are pleasant and luminous with a large kitchen space on each of the two floors. We can meet for lunch or during company events.
Also, we share other moments together around a foosball table, darts game or in front of a switch!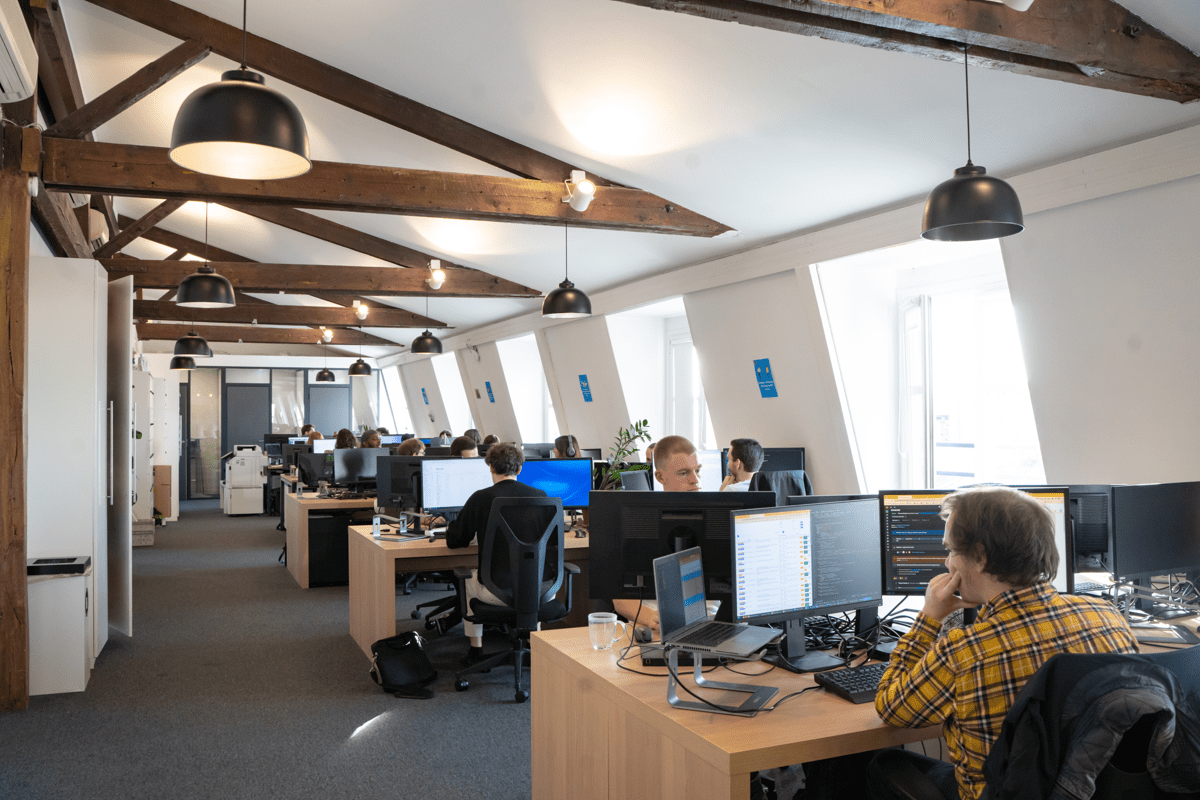 We work in an open space, with a flex office system, which means that we regularly change places. This facilitates interaction between employees and contact with people we don't often get the chance to talk to.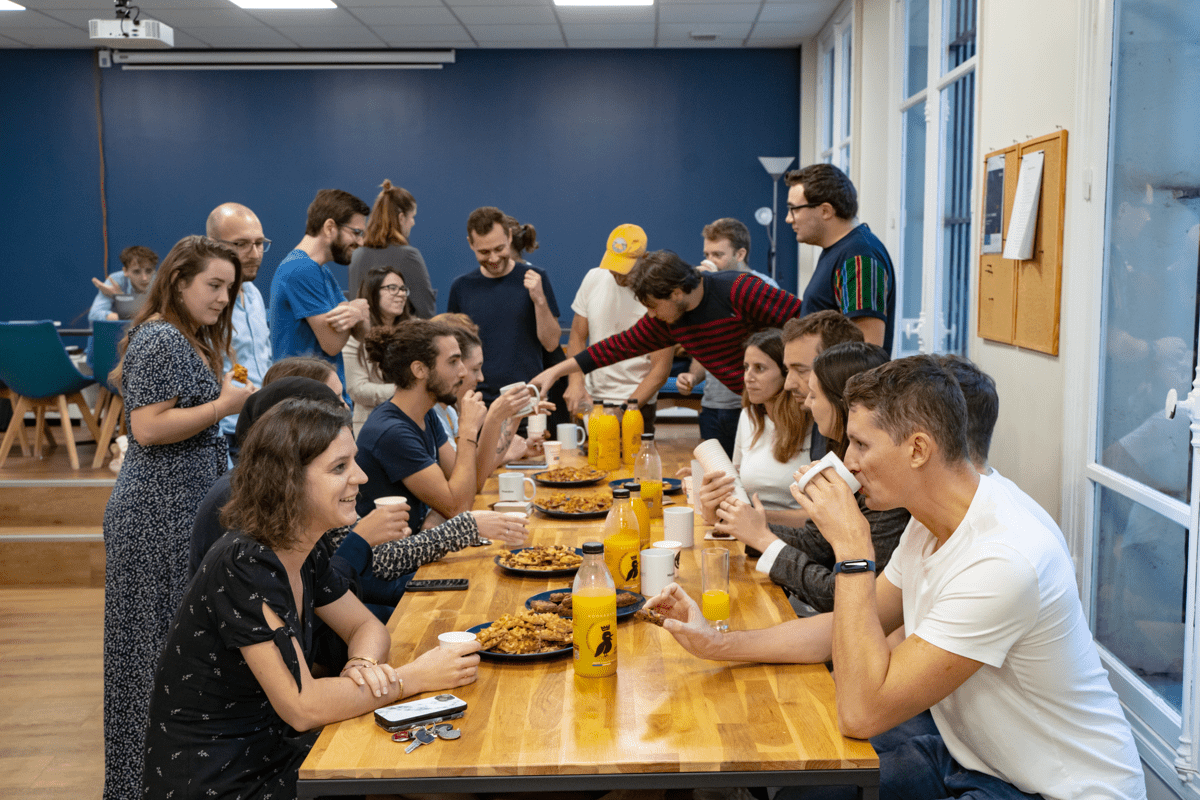 Daily life of the teams
We want to offer our employees a pleasant and welcoming work environment every day. To get together, we organize a breakfast every Monday morning and a "happy friday" at the end of the week. We also have a weekly fresh fruit basket delivery.
Corporate events are part of our daily life. We regularly organize events such as parties, an annual seminar, and fun theme days (Beach, Halloween, Back to School,...) where employees can dress up!
Each manager has a quarterly budget to organize team building events and strengthen team spirit.
Each quarter, during a teambuilding day, the managers have the opportunity to review the achievements and define with the team the priorities for the next months. A team building activity is planned at the end of the day (Escape Game, boat rental, Karaoke evening,...).